From AwesomeCast.net: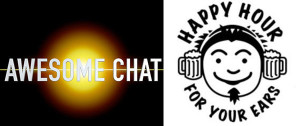 Doug Derda joins us as we talk about the history of Should I Drink That, being a long time blogger, converting to Podcasting from Shoutcast, meeting at Podcamp Pittsburgh 1, what you can get out of Podcamp Pittsburgh X, his connection with The Clarks and more!
Eat at Slice on Broadway if you are in the Pittsburgh area! It is Awesome! (sliceonbroadway.com)
Help out the show with a donation! Become our boss! Go to patreon.com/awesomecast
Also, check out sorgatronmedia.com and awesomecast.com for more entertainment.  Follow Michael Sorg (@sorgatron) and @AwesomeCast for updates and live streams of our interviews! Subscribe on Spreaker, iTunes, and Youtube!